Welcome to Avenues São Paulo
Avenues warmly welcomes international families moving to São Paulo. Please take a moment to get to know our director of admissions, Lisa Lund Peixoto. In the course of her long international career, Lisa has worked with thousands of families from Brazil and around the world, and has developed a deep appreciation of diverse communities and dual-diploma learning.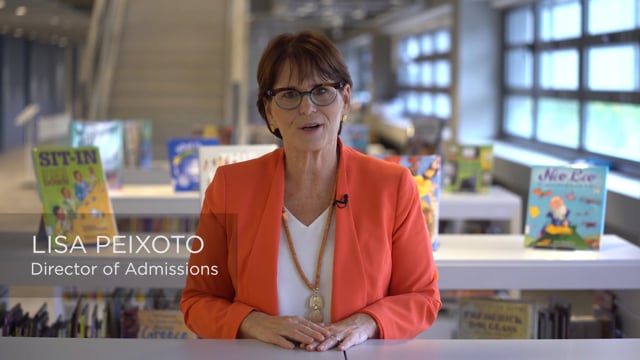 Graduating World-Wise Leaders
Through the deans program, we provide individualized college counseling with a track record of excellence. The students of our first class at Avenues São Paulo have been admitted to some of the most prestigious colleges and universities in the world. But more importantly, they have identified and been admitted to institutions in which they will thrive.
Welcoming Families
Avenues: The World School has enrolled exceptional students from around the world and reserves a number of seats for international families moving to São Paulo. In order to foster a strong community, we hope to be able to accept all qualified siblings from each family that applies.
An Exceptional Leadership Team and Faculty
Avenues São Paulo's  world-class leadership team is composed of expert educators and experienced school administrators. From Singapore to São Paulo, our faculty counts decades of international school experience, a roster of advanced degrees and a commitment to adaptability, empathy and constant learning.
A Campus Designed for Learning, Exploration and Wellbeing
Our beautiful 40,000-square meter campus was designed with innovation, sustainability and student-centered learning in mind. Mindful of the challenges of the urban environment, our campus has prioritized safety and security from the outset. The location of our campus, adjacent to the Marginal Pinheiros is accessible to major throughways and has become a hub for families across São Paulo. We invite you to take a virtual tour.
A Committed Admissions Team
The admissions team looks forward to getting to know your family and welcoming you to São Paulo. We understand that choosing a school is one of the most important decisions a family can make, and we want you to have all the information you need to consider whether Avenues is right for you and your child. We encourage you to contact us for a video call at your convenience. This will allow us to better understand your needs and to tell you more about Avenues.
Admissions Contacts
The best way to get to know Avenues is by attending a parent information event or scheduling a tour. In the meantime, our admissions team stands ready to assist you and is eager to hear from all families considering Avenues.
Telephone: +55 (11) 2838-1830
Email: admissions-sp@avenues.org
Campus address:
  Avenues São Paulo
  Rua Pedro Avancine, 73
  São Paulo, SP
  Brazil – 05679-160